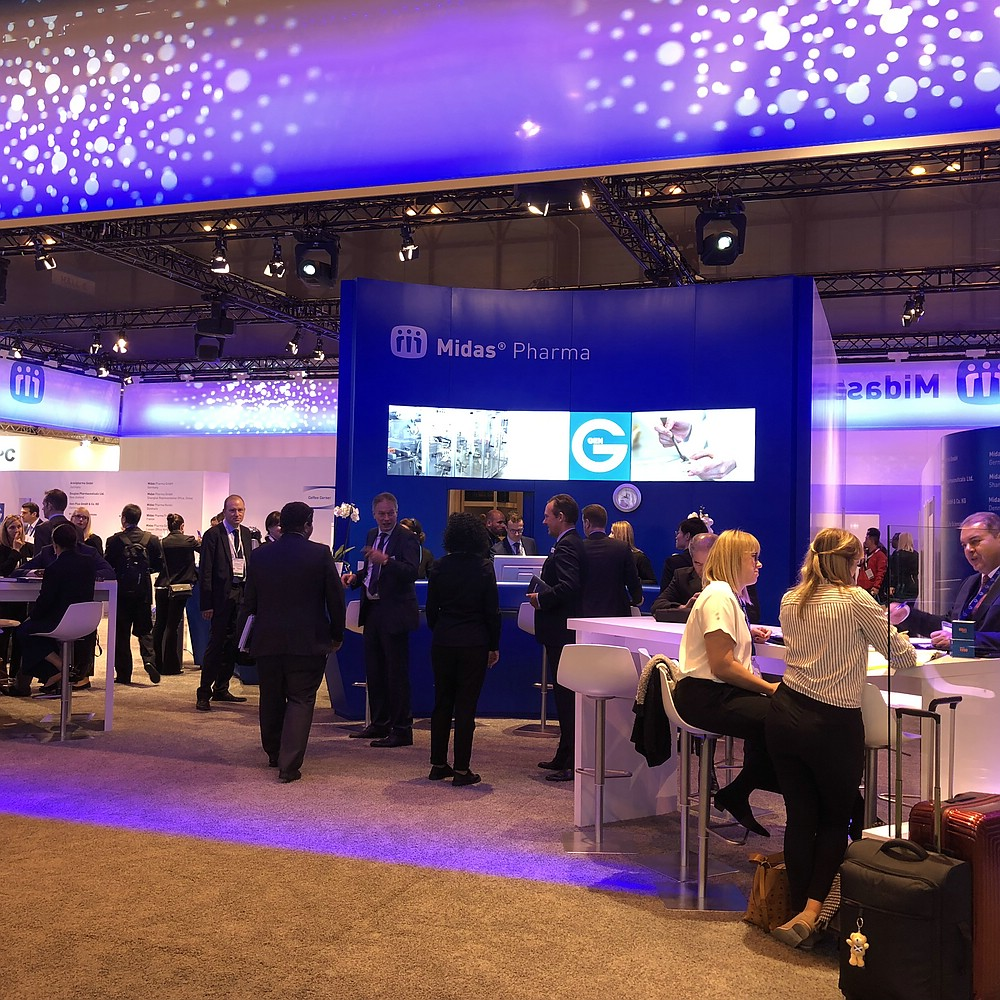 Again Gen-Plus, like last year, attended the world´s largest Pharma event, the CPhI worldwide. As a guest at the Midas stand (our warmest thank you for the cordial welcome!) we experienced a vivid interest in our formulation development capabilities.
Most attention received among others developments of patches (TTS), high-potent & narcotic formulations as well as digital manufacturing of solid drug forms by 2D/3D printing.
The Gen-Plus team wishes to thank all customers cordially for their interest and closing orders. It has been a successful event in 2018, see you next year in Frankfurt!